Design, activation, management and maintenance of diagnostic departments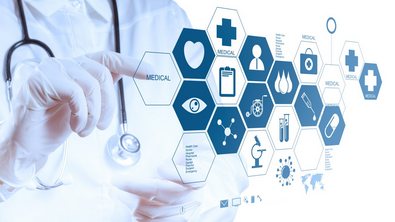 We carry on a complete outsourcing of Diagnostics departments in collaboration with hospitals and public and private health departments, by providing the most technologically advanced equipment and highly qualified medical and technical personnel.
Coordination of the entire organizational process, from financing to preparation of the premises, from installation to the management and full-risk support of the machines, from administrative staff to reporting, from consumables to sanitation of premises, providing the best and most suitable equipment, ensuring a high quality standard of the examinations and a careful cost control.
Design, activation, management and maintenance of radiopharmacies
We are ready either to offer full managed services or to integrate with existing facilities and resources, with the goal of producing innovative radio tracers for PET and PET-CT through:
the full management of radiopharmacies with their own high qualified staff;
staff training made available to the buyer (on site, ECM etc);
radiation protection check and personnel's medical assistance;
medical surveillance of radiation protection of the workers in the plant, by our dedicated doctors (Authorized Doctor and Physician in case) and through Prevention and Protection Service;
full risk mainteinance of all equipment;
periodic checks of equipment (electrical safety, calibration, quality control) and of the working condition of:


Mechanical, electrical, gas, special facilities;
Environmental monitoring facilities;
Synthesis modules and quality control equipment;

the supply of consumable;
the management of routine cleaning and sanitizing in the department.